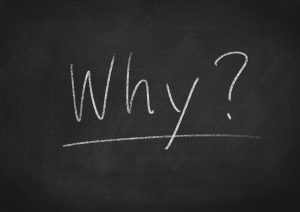 There are some very good reasons to follow through with those dental sealants you were planning on for your children this summer, if you have not yet done so! Why over the summer, you might ask our Auburn Hills, MI team? Why not just wait until school starts or do it some other time? While you can certainly choose preventive treatments any time of year, we are currently in the midst of summer, which means we suggest placing sealants ASAP. Find out why!
#1: You've Finally Got Time!
We know that the school year can be a very difficult time for getting kids situated at our dental care practice for nearly anything, including dental sealants. Your schedule is a busy one, your kids' schedules are busy, and you just cannot find the time. However, once school is out and it's summer break, you have lots and lots of opportunities to come on in! We encourage you to not miss out on this chance. Instead, set up a time and date that work for you, so you can get those dental sealants in place and working wonders as soon as possible.
#2: They Are So Protective
Have we mentioned just how protective dental sealants are for your kids' teeth? We want you to keep in mind that the second you place them, they offer immense help as your kids learn excellent brushing and flossing habits. Why wait?
#3: They'll Last (And Last)…
You may think that you should just wait until summer is through so you can really get the most out of dental sealants. However, we remind you: They can last around 10 years or so! With that said, remember that the best answer is always getting them as soon as possible, so they may start offering benefits immediately. A couple months of waiting won't provide you with any great advantage but will, instead, give your child's teeth extra time to remain vulnerable to the development of cavities! Come in soon!
#4: It Makes For A More Smile-Safe Summer!
If you feel the desire to indulge in sweet treats over the summer, then remember that the placement of dental sealants will help you feel better about how your kids' smiles will fare. You can eat that ice cream, enjoy candy, and anything else that shows up over the course of these warmer months without feeling quite as stressed. Of course, everyone still needs to rinse with water, brush, and floss like always!
See Us For Sealants This Summer
Take advantage of your child's summer vacation in terms of coming in for treatments, such as dental sealants, that aren't always quite as easy to plan throughout the school year. Just give us call! To learn more, schedule an appointment or initial consultation by calling Advanced Dental Concepts in Auburn Hills, MI today at (248) 852-1820.