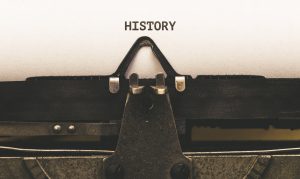 How much do you really know about the history of our Auburn Hills, MI community? Are you ever curious about the events, milestones, and more that have contributed to molding our town into what it is today? If so, then you may wish to mark your calendar for the upcoming An Afternoon With The Auburn Hills Historical Society event! It's sure to offer you some fascinating insight into your home!
What's This All About?
When you join this event, you'll have a chance to take a look back through the past 200 years, as our Historical Society highlights and delves into the details of our past! Gather up interesting information about our history, as you see the fiber of our past woven together before your very eyes!
When Is It?
The An Afternoon With The Auburn Hills Historical Society will take place on August 14th, 2019 from 12:30pm to 1:30pm.
Where Is It Happening?
Enjoy this glance back in time as you attend this event at the Auburn Hills Community Center, which you may find at:
1827 N Squirrel Rd
Auburn Hills, MI 48326
Who Is Invited?
All are welcome.
How May I Learn Even More?
You may contact the community center at (248) 370-9353. Or, send an email to auburnhillshistory@yahoo.com for more information.
Make Your Smile Its Best
Remember that making your smile its healthiest and most beautiful is something you can easily accomplish when you practice home care and when you come in for professional dental care with our team! To learn more, schedule an appointment or initial consultation by calling Advanced Dental Concepts in Auburn Hills, MI today at (248) 852-1820.