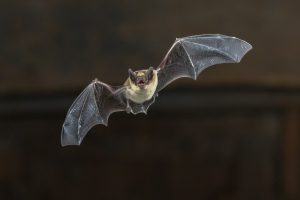 Bats! They're on your mind, as Halloween steadily approaches and you see them bedecking candy bags, costumes, and even home fronts! Then again, you may be seeing some real bats as you look up above you, too, into the sky! Does the thought of a live bat cause you to panic? Or, do you find these creatures quite fascinating? Whether you think you're ready for some helpful exposure therapy or would simply love to learn more about them, the upcoming Bats: Basics And Benefits in our Auburn Hills, MI community may be just what you need!
About This Event
This is one nighttime event you won't soon forget! Take a "bat walk" with the Night Nature Alliance! However, before you go, you'll have the opportunity to learn all about different types of bats from this non-profit conservationist group. Find out everything you need to know to feel like a bit more of an expert on bats (you'll be seeing some real life bats up close and personal!), from what they consume to what actually makes them good for us and our globe at large!
Event Location Information
Enjoy this nature-ific event at the Hawk Woods Pavilion! Just type the following into your GPS:
3799 Bald Mountain Rd.
Auburn Hills, MI 48326
Date And Time Of Event
Attend this batty event on September 20th, 2019 from 7:30pm to 9:00pm!
Admission Details
This is a free event! However, remember to register!
How To Register
You can register with ease either online or by taking a stroll to the Auburn Hills Community Center, which is located at 1827 N Squirrel Rd, Auburn Hills, MI 48326.
Contact Information
Simply make a quick call to 248-370-9353 for additional details!
Schedule Your Pre-Halloween Visit Today! 
Let us know if you think you need a dental checkup before Halloween and other fall holidays roll around and we will be happy to schedule your appointment. Just give us a call to discuss dates and times with us! To learn more, schedule an appointment or initial consultation by calling Advanced Dental Concepts in Auburn Hills, MI today at (248) 852-1820.