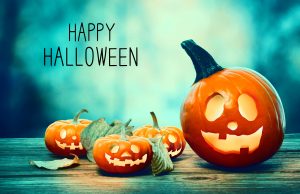 Oh, yes! It is back and it's promising to be even more exciting and enjoyable this year! It's your favorite Auburn Hills, MI Halloween event: The 14th Annual Spooktacular! What makes it so lovely? Well, it's on the weekend, it's a chance to get out and enjoy the daylight (so you can save navigating trick-or-treating after dark for Halloween night), and it's going to be a lot of fun for every member of the family!
What Is This?
The 14th Annual Spooktacular Event is our town's downtown extravaganza that takes place before Halloween, so the kiddos get to don their costumes that they've been absolutely itching to put on (and get to gather up some delicious goodies before the big night happens). Parents get to check out the goods and services of our downtown (it's our local businesses that will be handing out the candy!) for an enjoyable afternoon!
When Is It?
Head downtown for the fun on October 26th, 2019 from 12:00noon to 1:30pm.
Where Is It?
In downtown Auburn Hills!
Who Is Invited?
All are welcome! The costume-wearing and trick-or-treating part of the experience is geared toward kids 12 and younger.
What Does It Cost?
Not a thing!
May I Find Out More?
Of course! If you would like to have some of your questions about this Halloween event answered, simply dial 248-370-9400!
Avoid Smile Problems With Optimal Care
Don't find yourself feeling frightened over your oral health this Halloween or any other time! Dedicate yourself to the simple yet very effective dental care that we provide, so you can enjoy your smile! To learn more, schedule an appointment or initial consultation by calling Advanced Dental Concepts in Auburn Hills, MI today at (248) 852-1820.