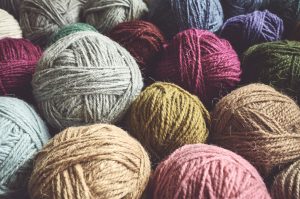 Have you ever wondered what it takes to harvest your own wool roving material, turn that wool into usable yarn, and then use that yarn that you created, as you then knit, crochet, or weave it into a masterpiece? When the thought of truly creating a craft from start to finish by your own hand is something you find fascinating, then this upcoming Spinners Frolic event in our Auburn Hills, MI community is certainly the fibers-focused event for you!
What Is This?
Spinners Frolic is a very easy and enjoyable way to learn about what it takes to spin your own yarn, from which you will be able to then create anything your heart desires! Spend time with other enthusiasts of the fiber arts, as you explore and learn how to spin yarn (while you also enjoy a dinner! Just remember to bring a refreshment for yourself). Aside from something to drink, that's all you need!
When Is It?
Join in the yarn-spinning fun on November 14th, 2019 from 6pm to 9pm.
Where Is It?
This class will be held at the Auburn Hills Community Center in the Wesson Room. The community center is located at:
1827 N Squirrel Rd, Auburn Hills, MI 48326
Who Is Invited?
Anyone interested in fibers!
How May I Learn More?
Just call 248-370-9353 with any questions you may have about the Spinners Frolic event!
Enjoy Consistent Oral Health 
Take the bit of time required to see our team every six months for a dental checkup and a dental cleaning, as you also follow through with the dental hygiene suggested for home, so you maintain excellent oral health. To learn more, schedule an appointment or initial consultation by calling Advanced Dental Concepts in Auburn Hills, MI today at (248) 852-1820.