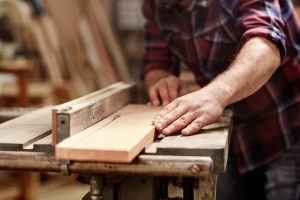 Hey there, all of you craftspeople, wood workers, and shop enthusiasts! If you've been doing your best to hone this hobby into something that will actually allow you to transform wood into amazing, functional pieces, then this Auburn Hills, MI community event is right up your alley! Get ready to fine-tune your current skills, as you level up with some additional instruction with the Woodshop 2.0 experience!
What Is This?
Woodshop 2.0 is a community event that invites you make use of your safety certification, as you push your talents a bit further! Need some help getting your workstation organized and streamlined in such a way that it offers maximum efficiency? Perhaps you've already gotten started on a project and could use some help! Whatever it is, this is the place to do it!
Where Is It?
Show up at the Craft/Woodshop at our Auburn Hills Community Center, which you can easily locate at the following address:
1827 N Squirrel Rd,
Auburn Hills, MI 48326
When Is It?
The Woodshop 2.0 event will take place on November 22nd, 2019 from 6:00pm to 8:30pm.
How Much Does It Cost?
Admission to this woodworking experience is $10 per person for residents or $20 per person for non-residents.
How May I Contact The Community Center?
Give a quick call to (248) 370-9353 if you'd like more information about the upcoming Woodshop event!
Get Your Smile Holiday Ready 
Let us know if you have some doubts about how holiday-ready your smile is at the moment. See us for a dental checkup, get your grin all caught up, and even follow through on essential treatments, so you're good to go! To learn more, schedule an appointment or initial consultation by calling Advanced Dental Concepts in Auburn Hills, MI today at (248) 852-1820.