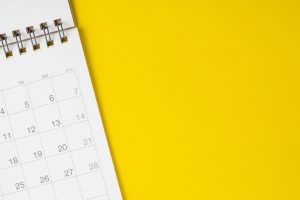 The holidays will be here before you know it, so now is the perfect opportunity to see us for a routine visit. With a checkup and cleaning, your Auburn Hills, MI, dentist can help you enjoy your holiday events with a brighter and healthier smile. But what makes an exam and cleaning so vital for your smile's health and beauty? How often should you have one?
Checkups and Cleanings
A checkup is vital for people of all ages. Using advanced technology and a visual exam, your dentist can take a detailed look at the current state of your oral health. We will look at the teeth for signs of wear, friction, decay, or infection, providing treatment to prevent worsening complications. The gums will be examined for signs of inflammation and gum disease, so we can help you avoid tooth loss and other problems that arise due to poor gum health. We even look for warning signs of oral cancer, TMJ disorder, and bruxism (teeth grinding).
The cleaning portion involves the use of an ultrasonic scaling device and a manual tool to remove all plaque and tartar from the surface of the teeth. A bacterial byproduct, plaque not only weakens and erodes tooth enamel, but irritates the gum tissues, increasing the risks of both cavities and periodontal disease. The cleaning helps improve overall oral health, while also offering fresher breath and even a brighter smile. You should undergo a checkup and cleaning at least once every six months.
Using Your Benefits
If you have dental insurance, or if you have a flex spending account, then you have benefits and funds that will expire at the end of 2019. Scheduling treatment now means you can use these benefits before you lose them, and resume treatment once your 2020 benefits and funds become available.
Better Homecare During the Holidays
In addition to seeing our team, you also need to make sure you care for your smile from home, which helps limit the risks of periodontal problems and cavities. Kids and adults alike should start their day by brushing their teeth for two minutes, and end the day by brushing again and flossing thoroughly. Try to cut back on sugary foods and drinks as well, and let your dentist know if you experience any discomfort in your teeth or gums. If you have any questions about protecting smiles, or if you're ready to schedule your final exam of 2019, then contact our team today.
Do You Need a Preventive Visit?
Our team would like to help you start 2020 with a healthier smile, so be sure to talk to our team about a visit soon. To learn more, schedule an appointment or initial consultation by calling Advanced Dental Concepts in Auburn Hills, MI today at (248) 852-1820.