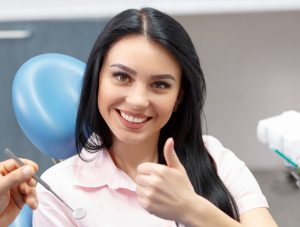 There's a lot to be said for the reduced risks of tooth loss that people generally face these days. Compared to just decades ago, improvements in dental hygiene products and preventive dental techniques have led to people being able to preserve their healthy, natural smiles longer. However, that doesn't mean tooth loss is completely a thing of the past, or that it has any less of an impact on your smile if it does occur. At our Auburn Hills, MI, dental office, we combine patient education and highly customized care to help everyone understand their risks of tooth loss, and how to effectively prevent it.
Brush up on your hygiene skills
It may be no surprise to label good hygiene as the cornerstone of preventing tooth loss. Most people are aware of the importance of good dental hygiene to preventing issues like tooth decay and gum disease. Such conditions are also the leading causes of tooth loss today, particularly gum disease. Be sure to pay special attention to cleaning your teeth and gums every day, and be sure to brush at least twice and floss at least once every single day. If you skip it even once, you can give oral bacteria the chance they need to lead to more serious dental health issues.
Pay attention to what your smile tells you
When something like tooth decay, gum disease, or other oral health concerns develop, there are usually signs to warn you of the condition. You might develop a toothache or redness and bleeding in your gums, or you may have a case of chronic bad breath that grows increasingly worse. Some symptoms, though, may not be immediately obvious to you, and the only way to spot them is to allow your dentist to routinely check on your smile. In addition to good hygiene, be sure to visit your dentist regularly for preventive checkups and cleanings to keep a close eye on any concerns that could raise your risks of tooth loss.
Address any dental concerns immediately
Ideally, your dentist will tell you that's everything fine when you visit, and you should just keep up with your good hygiene practices. However, oral health is rarely consistently ideal, and when an issue develops, addressing it as soon as possible is the best way to stop it from leading to increased risks of tooth loss. Sticking to regular visits with your dentist will improve your chances of being able to seek treatment in time, if it becomes necessary.
Improve your chances of preventing tooth loss
With these few tips and help from your dentist, you have a much better chance at preventing tooth loss. To learn more, schedule an appointment or initial consultation by calling Advanced Dental Concepts in Auburn Hills, MI, today at (248) 852-1820.