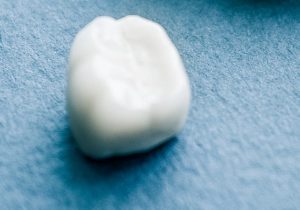 The unique ways in which a dental crown can fortify and protect a tooth can often make restoring your smile much easier. By capping the tooth's entire visible structure, a custom-made crown can completely restore its strength and ability to function. Today, benefiting from a custom dental crown to restore your smile is even easier thanks to our advanced CEREC technology. Using the technology, we can prepare your tooth, design and create your crown, and secure it in place, all in a single day!
Needing a crown to restore your smile
For situations that require complete, but conservative, tooth restoration, dental crowns have long been the restoration of choice. For example, a tooth that becomes fractured or broken will become instantly weaker. This means the pressure of your bite could cause it to sustain even further damage, leading to even more severe problems for your tooth and smile. A dental crown can prevent this, as well as problems associated with other tooth problems, such as:
Teeth that have been severely worn down
Teeth with serious cosmetic blemishes
Teeth that have just received root canal therapy
And more
How are same-day dental crowns different?
The traditional method of preparing for, designing, crafting, and placing a dental crown could often take several weeks to complete. The first step is to prepare the tooth to receive the crown, which means sculpting some of its natural structure to make room for the restoration. Then, your dentist can design the crown and send the precise measurements to a skilled technician, typically located at an offsite dental laboratory. After crafting the custom dental crown, the technician would return it, and your dentist could finally place the restoration securely over your tooth. With CEREC technology, however, we can centralize the entire process, using advanced digital technology to design and craft your dental crown in our office.
The advantages of CEREC technology
The ability to streamline your dental crown design, creation, and placement to a single visit offers a number of significant benefits to patients who choose CEREC. For instance, you can leave your appointment with your tooth fully restored, and without the need to schedule a follow-up appointment to have your final restoration placed. This also helps reduce the risks of your tooth sustaining further damage in the time it takes to restore and protect it with your custom dental crown.
Restore your smile faster with CEREC
With advanced CEREC technology, we can design and place a lifelike dental crown to restore your smile in just one day. To learn more, schedule an appointment or initial consultation by calling Advanced Dental Concepts in Auburn Hills, MI, today at (248) 852-1820.