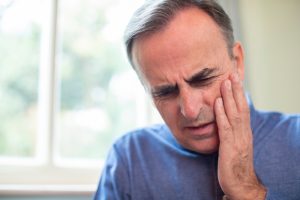 At Advanced Dental Concepts, we know that it can be tricky to identify a dental emergency. However, it is an important skill to have so that you do not let problems that should be dealt with immediately worsen over time and lead to needing more extreme care like extraction. So, in today's blog, your Auburn Hills, MI, dentist will help you learn to identify a dental emergency, and what to do when one occurs.
Examples of Dental Emergencies
While an "emergency" can sometimes seem like an ambiguous term, the definition of a dental emergency is fairly simple: any problem that is hurting your oral health and would get worse if you waited until tomorrow to deal with it. With that in mind, some examples of dental emergencies include:
A permanent (AKA "adult") tooth coming loose or falling out
A tooth breaking
A tooth cracking or chipping, especially if it also begins to hurt or becomes discolored
Discolored, painful, or swollen gums
A painful, persistent toothache
Each of these issues could result in worse damage if left alone, so, if you experience any of them, you should call Advanced Dental Concepts right away!
On the Phone
When you call our front desk, our staff will assist you in scheduling an emergency appointment at the earliest convenience. They will also talk you through some steps that you can take to keep your situation under as much control as possible, including managing your pain with medicine or an ice pack and how to keep any broken or fallen pieces of teeth safe in a container of milk or salted water until your appointment. We know that these situations can be stressful, so we will always do our best to be a calming influence.
In Our Office
Once you arrive at Advanced Dental Concepts, Dr. Gregory Okoniewski will examine the issues to determine any and all root causes. Of course, it is possible that your tooth was damaged due only to the physical impact of an accident. If this is the case, he will assess the damage and get to work on restoring your affected teeth, likely using dental crowns or, if broken pieces are able to be reattached, possibly through tooth bonding. However, if the issue has occurred as a result of an infection or a case of tooth decay, Dr. Okoniewski will be ready to eradicate these problems from your mouth, possibly through dental fillings or root canal treatment. If the infection or cavity has gotten particularly bad, extraction may be the most effective option, which is a good reason to call us as soon as you have a problem so that we can work to restore your teeth as quickly and pleasantly as possible.
Call Us Right Away
When you have a dental emergency, there is no time to lose! Schedule an appointment by calling Advanced Dental Concepts in Auburn Hills, MI, right away at (248) 852-1820.