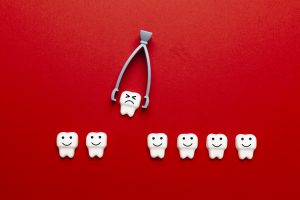 Tooth loss is a topic many individuals never want to cover, as maintaining an active role in your oral health by brushing and flossing at home is enough to ensure your smile's health, right? The answer, unfortunately, is not necessarily. In fact, a standard dental regimen is built with the notion that attending standard preventive visits is a given in addition to excellent hygiene at home. Additionally, there are a myriad of circumstances that can contribute to tooth loss, such as decay, physical injury, and more. At Advanced Dental Concepts in Auburn Hills, MI, we recognize that tooth loss can occur due to a variety of circumstances, but we want to emphasize why it is important to replace a lost oral structure if that is the case.
Prevents Further Loss
Harmful oral bacteria thrive in the deep, hard-to-reach crevices of the mouth. When they have nestled into a place that is difficult to clean, they begin to grow and feed off of not-so-great parts of our diet, including sugar and soda. Sugars cause bacteria to secrete harmful acids that begin to break down a tooth's natural healthy structure, and the cycle continues until the area is compromised and beyond saving. When an oral structure is lost to a process such as this one or extracted, the bacteria left behind nests in the gap between teeth and continue their cycle of harm. Once an oral structure is missing, it dramatically increases the chances of bacterial spreading, resulting in decay and diseases such as periodontitis. To combat this, oral surgeons can provide an artificial tooth to fill the gap in your smile and bring down the chances of future infection. Contact our team to learn more about how dental implants can help you.
Bite Function
Each tooth includes a root that is embedded into the jawbone securely in order to help absorb the stress of a bite. When an area is missing this bond, your bite automatically readjusts to distribute the stress, causing unevenness. While this may not seem like the worst thing, it can eventually lead to difficulties chewing, enunciating, and even pain. When you receive a dental implant, an oral surgeon secures a titanium post to the jaw bone so as to create an artificial root. What this does is restore the functionality of your bite and allows it to absorb the stress once more.
Contact our Auburn Hills Office
We at Advanced Dental Concepts recognize the difficulties that accompany dental loss and how it affects your smile, but replacing the lost structure can benefit you in more ways than one.  Contact our Auburn Hills, MI office by calling (248) 852-1820 today for more information or to schedule an appointment.