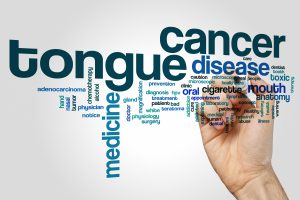 Dentistry is a blanket term that includes any and all forms of treatment aimed at managing your oral health. Indeed, it can vary from preventive practices to restorative procedures, and even treatment aimed at cosmetically fixing a concern. When it comes to maintaining a healthy grin, there is a lot to take into account that extends beyond simple brushing. In today's blog, your Auburn Hills, MI dentist discusses the ways that oral cancer impacts your health, as well as what steps you can take to minimize your chances of developing the concern.
It Targets Everyone
When thinking about all of the factors that can impact your smile, oral cancer is not necessarily at the forefront of everyone's mind. Indeed, decay is a much more common concern, and cancer is often thought of as only affecting those who smoke. Unfortunately, however, this is far from reality. In fact, oral or mouth cancer can affect anyone of any age, including young children and elderly adults.
This phenomenon consists of cells contained within oral tissues that mutate by continuing to grow and divide as opposed to dying once the cell cycle is complete. What's more, it can impact any region contained within the oral cavity, including the tongue, lips, gum, throat, top of the mouth, the bottom of the mouth, and even the cheeks. While there has not yet been a determination of the cause of this mutation, certain activities such as tobacco use, excessive exposure to the sun, transmission of human papillomavirus, and excessive consumption of alcohol.
Preventing Major Complications
Those who experience oral cancer can often experience signs or symptoms. These include mouth pain, ear pain, difficulty or pain when swallowing, sores on the mouth or lips that do not heal, loose teeth, a lump or other noticeable abnormality, and the presence of a red or white rough patch. If you suspect you are experiencing any of these concerns, make sure to reach out to our team immediately to learn about your treatment options and next steps.
Checking During Your Visit
While there have been no proven solutions to prevent the onset of oral cancer, there are a number of practices that you can take part in to reduce your risk of its development. For instance, you can ask your dentist about an oral cancer screening, which would normally be performed during your routine checkup or cleaning. You can also take steps to reduce your alcohol intake, cease the use of tobacco products, and avoid excessive exposure to the sun.
Learn More Today
Contact Advanced Dental Concepts in Auburn Hills, MI by calling 248-852-1820 to learn more about the dangers and threats of mouth cancer, or schedule your next appointment with our team today.