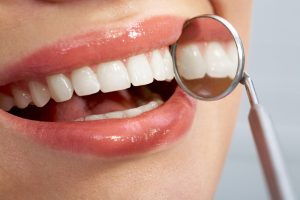 It goes without saying that dental decay is one of the most – if not, the most – common oral health concerns out there, affecting millions of individuals every year. While it is common, it is not a phenomenon to be taken lightly, however, as its affects can vary in severity, and the longer you wait to address your concern, the less successful your treatment may be. In today's blog, your Auburn Hills, MI dentist examines the way decay impacts your smile, as well as how composite resin fillings can mitigate damage and reinforce your tooth.
Acting Sooner Than Later
When oral bacteria are able to survive your at-home routine, they lurk in the hard-to-reach areas of the mouth. Here, they feed off of the food and sugar particles that are left behind from eating meals, which then cause these microorganisms to secrete destructive acids. These acids then weaken your oral structures, causing a small hole known as a cavity to form.
Unlike a stomach ache or a headache, oral health concerns simply will not get better with time. In fact, they do quite the opposite, working their way into the inner workings of your dental pulp and nerves. Individuals who experience this level of infection tend to endure side effects such as sharp pains, sensitivity, and even difficulty eating.
Even still, if an individual does not seek treatment in a timely manner, he or she will likely face the reality of needing a dental extraction to manage their situation, which is why we suggest seeking help sooner rather than later for the sake of your oral health. For more information about this process, reach out to our team today.
Reinforcing Your Teeth
To address decay in its earlier stages, your dentist might recommend the help of a composite resin filling. This process consists of properly cleaning the affected area and removing any decaying portions of a tooth. From here, we will place a tooth-colored resin that is then molded or shaped to satisfaction. Once this step is complete, we will cure the material with a special light, and you will be good to go! For more information about this process or to schedule your next appointment, reach out today.
Prioritizing Your Oral Health
Dental fillings offer a number of benefits, including reinforcing your tooth, protecting it from further decay or infection, and even providing a near-seamless finish. This is accomplished through shade-match technology that allows our team to color the material to mimic your natural tooth. Don't let your health take a backseat in lieu of appearance.
Learn More Today
Contact Advanced Dental Concepts in Auburn Hills, MI by calling 248-852-1820 to learn more about the benefits of restorative dental fillings, and schedule your next appointment with our team today.