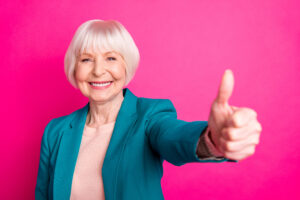 Enduring a physical injury such as a tooth chip or crack can be particularly troubling, as it can range anywhere from a cosmetic or surface-level issue to needing restorative treatment. What's more? Nothing is more frustrating than having this occur, especially if you take strides to provide effective care. But are you really doing everything you can for your smile? In today's blog, your Auburn Hills, MI dentist takes a look at the necessary components of an effective preventive dental routine, as well as how you can provide better-quality care for your grin.
What Is Dental Prevention?
From a young age, your parents or guardians likely told you about the need to brush your teeth so that your smile can remain protected and strong. What's more? You may be aware that each tooth contains a protective layer of dental enamel, the strongest substance produced by the human body. Though enamel is critical for strong teeth, bear in mind that it is not indestructible, and once it is gone it is gone for good.
Further, the enamel is only helpful for tooth protection, leaving the other components of your oral cavity to fend for themselves. As such, your dentist recommends a well-rounded preventive care routine to fend off the barrage of myriad concerns. This then begs the question: are you doing enough?
Preventive dentistry is the process of providing preliminary care so that your oral structures can fend off bacteria, infection, and disease. What's more? Your oral cavity in its entirety contributes to your oral health status, meaning brushing alone is not enough to suffice. To learn more about this process, reach out to our team today.
You Can't Stop at Brushing
Though brushing your teeth is the foundation of at-home preventive care, bear in mind that it is not enough to keep your smile healthy and strong. Indeed, a thorough routine should consider multiple other aspects, such as your gums, tongue, and roots. Because of this, your dentist recommends, at a minimum, that you brush twice daily, floss in-between meals, use mouthwash to access the areas that might have been missed with brushing, and of course, attend your six-month checkups and cleanings. Contact our team today to learn more about these steps.
Paving the Path for a Lifelong Grin
It goes without saying that the last thing you want to endure is a significant tooth complication, and the only way to prevent this is to thoroughly care for your smile's health. With consistent practice comes a healthy, youthful, and jubilant grin, and the sooner you start, the better the results will be.
Learn More Today
To learn more about the components of a well-rounded routine, or to schedule your next appointment with our team, contact Advanced Dental Concepts in Auburn Hills, MI by calling 248-852-1820 today.