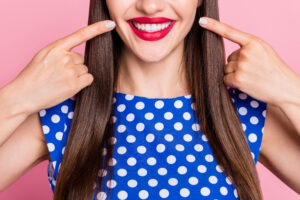 Taking care of your smile is a lifelong endeavor, and while it is ideal to maintain a clean bill of health, sometimes oral bacteria and other concerns may have another idea. Indeed, preventive dentistry is the name of the game when it comes to caring for your smile, but restorative treatment is the bread and butter of in-office visits. Still, while your oral health may be the most important factor to consider, this does not mean that surface-level concerns should be ignored. In today's blog, your Auburn Hills, MI dentist discusses the importance of cosmetic treatment, and how porcelain veneers can address a variety of concerns.
Dealing with Multiple Smile Blemishes
It goes without saying that our smiles endure a significant amount of wear and tear over time. Indeed, from the level of preventive care, we provide our smiles to the types of food and beverages we consume and everything else in-between, virtually every factor out there influences our smile's health in one way or another. While concerns such as tooth decay, infection, and tooth loss will obviously take priority, it is important to recognize the impact cosmetic concerns have on our confidence.
You see, a person's smile communicates a lot of things. It may communicate a heightened level of confidence, happiness, and more. As such, noticeable blemishes or other surface-level issues can have the opposite effect, causing damage to one's self-esteem. As such, our team offers cosmetic treatment to address these concerns.
When dealing with more than one cosmetic concern, it may become difficult to determine which treatment option is best for you. Fortunately, porcelain veneers can address multiple different issues with a simple process. To learn more about this, give our team a call today.
Simple yet Effective Treatment
When it comes to addressing a variety of cosmetic concerns, there is no treatment as effective as porcelain veneers. These ultra-thin dental shells closely mimic the natural appearance of your teeth and only require a couple of visits to customize and place. What's more? They offer highly realistic results and require only a minimal amount of enamel sculpting, making them virtually noninvasive to place. For more information about this process or to schedule your next cosmetic appointment with our team, give us a call today.
Enjoying a Brighter Shine
In addition to the simple treatment, porcelain veneers can be custom-made to match the exact hue of your natural teeth. In other words, you do not have to worry about a noticeable finish, as the dental porcelain used will be virtually undetectable from a distance.
Learn More Today
To learn more about the benefits of porcelain veneers, or to schedule your next appointment with our team, contact Advanced Dental Concepts in Auburn Hills, MI by calling 248-852-1820 today.