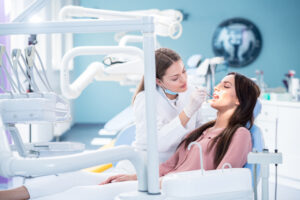 It goes without saying that the last thing a person wants to experience is becoming ill. Not only does this phenomenon interfere with previously scheduled plans, work tasks, family events, and more, but it can make it difficult to stay on top of your regular preventive routine. Indeed, you may fall short only once in a while – whether due to illness, running late, or what have you – but keep in mind that this is all it takes for major concerns to settle in and progress. In today's blog, your Auburn Hills, MI dentist discusses the need for regular preventive checkups and cleanings, as well as how you can stay on top of your oral care and hygiene.
A Foundation of Prevention
Whether you are aware of it or not, your smile is constantly under attack from various microorganisms, including oral bacteria, germs, infections, and more. While you may be convinced you are taking every precaution possible to eliminate all traces of oral bacteria, it is important to recognize two things: first, it is virtually impossible to rid the mouth entirely of oral bacteria, and second, most individuals can benefit from updating their preventive dental routine.
Because oral bacteria exist on a microscopic level, it is extremely difficult to rid the mouth of every microorganism. Still, however, this does not mean you should give up on dental prevention altogether! What's more? Many people may take time to brush their teeth but fail to provide other care for their smile. Though brushing is a healthy foundation of care, it is only the beginning. To learn more about this process and what you can do to update your routine, give our office a call today.
Monitoring Smile Development
In addition to brushing, flossing, and rinsing with mouthwash at home, your routine checkup and cleaning are a necessary part of your preventive dental routine. Indeed, this visit allows our team to thoroughly examine your oral cavity for any signs of damage, infection, trauma, or other concern that may be present.
Additionally, we take care to examine your teeth, gums, tongue, lips, cheeks, throat, and other important structures and tissues. This is because each one of these elements can influence your oral health overall, and we want to ensure that any minor concerns do not develop into major issues.
A Thorough Clean
Another important purpose of your routine dental visit involves a professional cleaning. You see, plaque and tartar can get in-between the teeth and gum areas, and sometimes brushing or flossing alone cannot get every bit of it. Our team is able to gently but thoroughly clean between your teeth and ensure your smile is given the best chances for success.
Learn More Today
To learn more about the need for routine preventive dental visits, contact Advanced Dental Concepts in Auburn Hills, MI by calling 248-852-1820 and schedule your next appointment with our team today.