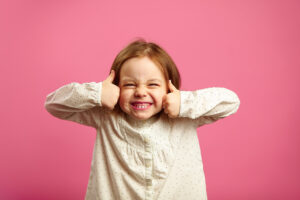 Taking care of your oral health is a lifelong process. What's more? Advances in dental technology have made it possible to address an array of concerns, including infected teeth roots, minor cavities, and even missing teeth altogether. Though these advances have paved the way for better quality solutions and more realistic smile restorations, this does not mean you should ignore routine preventive care. In today's blog, your Auburn Hills, MI dentist takes a look at the way early preventive practice can pave the way for a lifelong bill of health, and how children's dentistry makes a difference.
Starting Prevention Early
Whether you are aware of it or not, preventive dentistry is considered the name of the game when it comes to maintaining your smile's health. Indeed, restorative care is excellent in terms of addressing trauma, infection, or other form of damage to your oral cavity. Though we are lucky to have such treatment options available, it goes without saying that an early foundation of prevention gives you the leg up.
You see, oral bacteria are present in every mouth, and regardless of the level of prevention you practice, there will always be some present. The key is, then, to keep these microorganisms at bay with a little preventive care. Further, it is important to practice prevention through brushing, flossing, and rinsing with mouthwash at home, as well as attending routine checkups and cleanings in office.
When it comes to keeping tiny grins healthy, we recommend bringing your little one in for the first time by the age of 1 or the sight of their first tooth, whichever comes first. At about the age of 3, we will start seeing your little one twice a year for a routine visit.
The Importance of In-Office Care
In addition to practicing excellent habits at home, your children must attend routine dental visits to monitor smile development and care. Indeed, our in-office visit consists of a standard examination, in which we check each structure for signs of damage, infection, or other concern.
Additionally, we provide a gentle cleaning to help keep your little one's smile clean and healthy. Not only do these processes allow for a greater chance at successful smile health, but it allows our team the ability to monitor smile development and provide necessary feedback as needed. To learn more about this process and when you should schedule your next visit, give us a call today.
Providing Additional Assistance
Younger grins require just as much care as adult smiles, if not more. As such, we provide additional children's treatments such as fluoride treatment and dental sealants. While the former strengthens enamel, the latter provides a layer of protection for your back molars.
Learn More Today
Contact Advanced Dental Concepts in Auburn Hills, MI by calling 248-852-1820 to schedule your next appointment with our team and learn how you can teach your little ones the importance of routine preventive care.