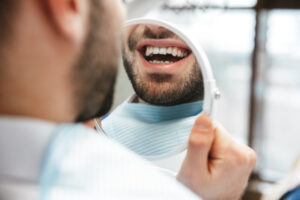 Taking care of your smile means much more than attending your routine checkups and practicing excellent habits at home. As a matter of fact, caring for your grin is a lifelong endeavor. It requires you seek restorative care before an infection, plaque, etc. spreads and develops into something much worse. While preventive care is certainly the name of the game, it is important to recognize the need for timely restorative treatment as well. In today's blog, your Auburn Hills, MI dentist takes a look at the threats of tooth decay and why it pays to have a cavity filled as soon as possible.
What to Know About Decay
Whether you are aware of it or not, your smile is constantly on the defensive against various oral health concerns. These can range from something as simple as a stain brought on by the coffee you drink, all the way to bacterial infections or a knocked-out tooth. Though there are so many sources of threats and factors to consider, there is unfortunately not nearly as many natural defenses. Because of this, we must take matters into our own hands.
Indeed, dental prevention is essential for the lifelong maintenance of your smile, and failing to do so can result in major consequences to your health. Still, sometimes we may fall short in our endeavors. Even worse, that is all it takes for bacteria and germs to wreak havoc.
Tooth decay is among the most common bacterial infections, affecting millions of people every single year. It occurs when hyperactive bacteria hide in the recesses of the mouth and damage your natural structures. To learn more about this process and how our team can help, give our team a call today.
Identifying Issues Early
Although the infection may occur on a microscopic level, undetectable to the naked eye, it will not be long before you begin to notice your first few symptoms that something is amiss. You see, decay may initially present itself as a small hole in a tooth known as a cavity. While it may initially appear to resemble a stain, keep in mind that the cavity will only continue to worsen as the infection works its way deeper into the internal portion of a tooth. Contact our team to learn more today.
Simple and Efficient Treatment
To address the concern at hand, our team may recommend a dental filling. This procedure allows our team to clean the affected area, remove any infected portion of tooth, and fill the open canal with a composite resin material. Following this, we will use a special light to cure it, and then you will be on your way.
Learn More Today
Contact Advanced Dental Concepts in Auburn Hills, MI by calling 248-852-1820 to learn how you and your family can benefit from a dental filling, and schedule your next family visit with our team.