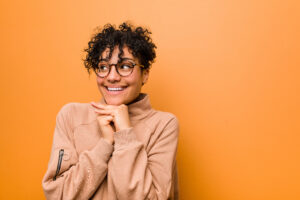 The dedicated maintenance of your smile has two distinct parts. The first is your home hygiene regimen which includes a thorough brushing twice each day. Be sure to brush before bed as well, as bacteria will have unfettered access to your mouth for hours while you sleep. Flossing is also a vital step in your home dental health, and people often misunderstand its importance. The space between your teeth is a prime area for microbial growth.
The other side of the dental maintenance coin is with your regular checkups with the dentist. These appointments serve to give you the tools you need to be successful in your oral health. You will receive a visual examination in order to take a look at any problem developments. This is a pivotal step in your care, as early detection gives you more options at avoiding lasting damage. At Advanced Dental Concepts in Auburn Hills, MI, we understand the benefits of regular cleanings and examinations.
Reinforce Your Home Oral Health Routine
Your home dental health care is vital to the lasting success of your smile. While in-office visits are necessary for certain procedures, you spend more time with your smile than anyone else. Put the appropriate emphasis on your dental health with twice daily brushing in order to remove plaque from the surface of your teeth. When this hardens into tartar, a professional will have to remove this substance with particular tools. Ask your dentist about any questions you may have.
Take Advantage Of Professional Experience
During your examination, discuss all your smile concerns with your dental care provider. It may help you to start a smile journal before your visit. With this approach, you can jot down any discomfort when you experience it. A detailed description of your symptoms can help your caregiver to have more information in order to reach a diagnosis.
The cleaning of your mouth is another important aspect of your checkup. Plaque and tartar can accumulate in areas that are difficult for you to clean on your own. At your cleaning, discuss how your home dental health care can better serve your needs.
Keeping Your Beautiful Smile Strong In Auburn Hills, MI
Your smile requires a checkup with a qualified professional every six months at the latest. If it has been a while since your last visit, take the time to put your dental health first. Give us a call at Advanced Dental Concepts in Auburn Hills, MI at (248) 852-1820 to schedule your examination and cleaning with our team. You have the power to bolster your home regimen with an effective visual examination. Remove your problem plaque and tartar to stop your tooth decay in its tracks. Your dental health is important, so take your six month checkups with the seriousness they deserve!