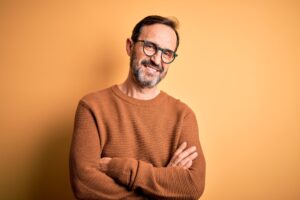 Has it been longer than six months since your last semiannual checkup with your dentist? If so, it is time for you to come in for your next appointment. Some patients need additional in-person care, so talk with your provider about your particular timeline. These visits are vital in tending to your lasting oral health needs, and can help you by supporting your home hygiene care of brushing and flossing.
At our office in Auburn Hills, MI, we can help you to maintain your smile with routine checkups with a dentist. You cannot handle your needs on your own, so these appointments are an important step in your oral health journey. Take the time to come in for an examination and cleaning, and discover the benefits of a dedication to preventive care. Our team can help you to understand the weaknesses in your current routine so that you can make the necessary improvements. Experience a fresher mouth, as well, with a thorough cleaning of your mouth!
Your Examinations During Checkups Help You To Avoid Lasting Damage
Within the world of dentistry, prevention is a key aspect of maintenance, and this is possible through a consistent schedule of semiannual checkups. Even if you are spending enough time and effort on your brushing and flossing, you may have areas where you are not being thorough enough with your care. Your mouth is an intricate place, so it can be easy to avoid areas that are difficult to reach.
One of the ways that you can be successful in your care is through your visual examination and imagery during your checkup. Your trained dental health professional will take a look at all areas of your mouth and determine any immediate needs, such as a cavity. An early diagnosis can mean less invasive restoration, so be sure to visit your dentist for your examinations.
Experience A Cleaner Smile With Your Semiannual Checkup
While you are in the office for your appointment, you will also receive a dedicated cleaning of the surface of your teeth. Harmful biofilm of plaque can accumulate, and if you do not remove it during brushing and flossing, it will calcify into tartar. Without treatment, this material will continue to contribute to your tooth decay. You need the help of a trained professional to safely remove tartar, so come in for a thorough cleaning!
Schedule Your Checkup With Our Team In Auburn Hills, MI
If it has been too long since your last trip to the dentist for a semiannual checkup, take this opportunity to regain control over your oral health future. For more information or to schedule an appointment for a cleaning and examination, call Advanced Dental Concepts in Auburn Hills, MI at (248) 852-1820.