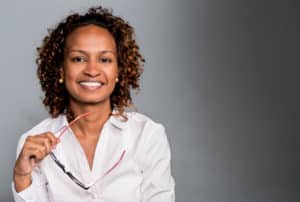 If you want to effectively eliminate the problems caused by tooth loss, your replacement tooth needs to enjoy a firm hold. Responding to tooth loss with a dental implant can provide you with a replacement tooth that is strong enough to act like a regular tooth. However, an implant-supported tooth also offers additional benefits. There are problems with your oral health that stem from having lost your tooth root. A dental prosthetic that only addresses what is happening above your gum line will not solve these problems. The implant can help you avoid issues like deterioration in your jawbone, so that your oral health is better preserved.
Waiting To Replace A Lost Tooth Can Have Consequences For Your Oral Health
The benefits of a dental implant – benefits like restored dental function, support for your jaw – hint at the problems you face when you wait to replace a lost tooth. If you wait too long before taking care of a lost tooth, that deterioration in your jaw could compromise your candidacy for a dental implant. The teeth next to your lost tooth have less support, and could more easily be lost without a replacement in place.
Lowering Your Risk For Tooth Loss
Receiving a dental implant can expertly address the problems you faced because of tooth loss, while also lowering your risk for losing more teeth. Part of what keeps your teeth so stable is their close proximity to each other. Having a gap between teeth compromises that. Good periodontal care can reduce your risk for tooth loss. When gum disease has time to worsen, it can be destructive to the bone and soft tissue that are keeping teeth in position.