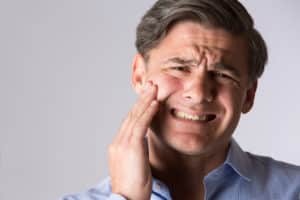 The state of your oral health can be affected by the loss of just a single tooth. From a functional standpoint, that new gap in your smile can demand you change how you bite and chew food. The teeth neighboring an absence can take more wear and tear, and are more likely to be lost. Over time, this complication can leave you experiencing TMJ problems, which can create discomfort in your face, neck, and head. To avoid these problems, you should talk to your dentist about your prosthetic dental options. A restoration can make your smile look better, while also bringing back your regular jaw function. Using a dental implant can ensure you enjoy a comfortable, stable prosthetic.
Enjoy Permanent Support For Your Prosthetic With A Dental Implant
A dental implant is a titanium post that you will have permanently affixed to your jawbone. The restoration fitted onto the implant will enjoy the sort of support your teeth receive from their roots. This means the prosthetic will hold up against the daily rigors your teeth face from biting and chewing.
Other Problems Tooth Loss Can Cause
Tooth loss can certainly have an impact on your smile, and it can interfere with your daily function. You should be aware that it is also capable of creating problems for your jaw. The area that once supported your tooth root can deteriorate over time, leaving you with less support. In cases of advanced tooth loss, a person's face can take on a sunken appearance. When your prosthetic is supported by an implant, that implant can stop that deterioration from occurring.