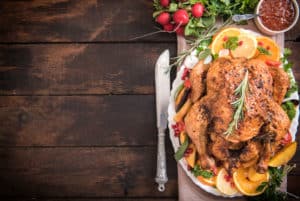 Many people look forward to their annual Thanksgiving gatherings. A mix of family and friends – and food – can be an enriching experience. However, this can be an especially difficult time for seniors and families in need, who may face a regular, even daily, struggle to meet their needs. Lighthouse Of Oakland County is reaching out to the community for donations of food and money, to help provide Thanksgiving food baskets to those in need. Last year, the group was able to help 12,000 families enjoy a family meal during the holiday. This year, they will be collecting resources again. Direct donations of food can be made at the All Saints Episcopal Church in Pontiac.
When:
Donations will be accepted by Lighthouse Of Oakland County through the holiday. To drop off food items in person, you can go to All Saints Episcopal Church in Pontiac on Sunday, November 13, from 1 pm to 4:30 pm, or Monday, November 14 through Friday, November 18 from 9 am until 4:30 pm.
Where:
The All Saints Episcopal Church is located at 171 W Pike Street, Pontiac, MI 48341.
To Make A Donation:
You can make a direct donation of food, or click here to make a donation online.
For More Information:
For more information about this event, and about Lighthouse Of Oakland County, click here.