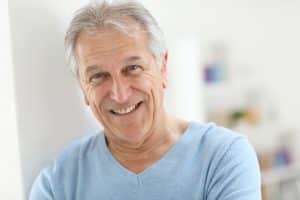 Have you lost a tooth, and spent a few weeks or even months wondering if prosthetic treatment is really necessary? If the tooth you lost is in a visible part of your mouth, you likely already have compelling cosmetic reasons to complete your smile. But for patients who have lost teeth in the back of the mouth, where it's not as easily noticeable, they may wonder how important a dental prosthetic really is to their oral health. In reality, completing the smile is just as important to the smile's functionality and prolonged health, as it is cosmetically. That is because missing teeth can cause a number of problems for the smile. Fortunately, those issues can be addressed, and often prevented, with prosthetic dentist.
What Are the Non-Aesthetic Issues with Tooth Loss?
The loss of a single tooth, but especially several, can make chewing difficult or uncomfortable, which can contribute to poor nutrition over time. Remaining teeth often shift when a gap has been created by tooth loss, also. This can lead to alignment problems, and further discomfort.
Plus, without healthy tooth roots in place, the jaw can begin to shrink as well, causing noticeable changes to one's facial structure over time. Fortunately, all dental prosthetics are meant to address the first problems created by tooth loss. That said, only dental implants can actually help to preserve the jaw's structure, as well.
What Makes Implants Unique?
Dental implants help to replace missing teeth comprehensively by helping to replace both a missing tooth and the healthy root that once held it in place. This is accomplished through the use of biocompatible pieces meant to mimic the role of a health tooth root. So, while implants take longer to complete initially, because the mimic root must be surgically placed, they also create the longest-lasting prostheses available.
Ready to Complete Your Smile?
Prosthetic dentistry makes it possible to enjoy one's smile again even after tooth loss. You can schedule a prosthetic consultation with Dr. Okoniewski at Advanced Dental Concepts in Auburn Hills, MI, by calling (248) 852-1820 today.