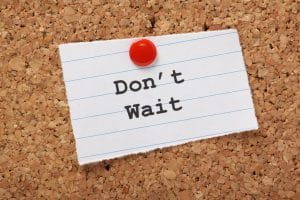 Do you have dental insurance benefits that you use for your oral health care needs? How do you pay for your dental cleanings and checkups? For your fillings? Is all of some of it covered with your benefits? Another question: When was the last time you took a long, close look at your coverage? If it's been a while, now is your warning! It's December, which means time is running out for the remainder of your 2017 plan.
Plans Are Usually Annual
You might not be thinking about the fact that now that it's December, the dental insurance benefits your plan offers you might be about to run out! Are you sure about the dates, the length of time your benefits last, and when they expire? When you're not sure but you'd like to use your coverage to its fullest, it's time to give your insurance carrier a call.
Things To Do
Not sure if you really need to worry about any remaining benefits because you think you're in great shape with your smile? Can't actually remember the last time you had a visit? Give us a call if you need to schedule something (maybe you meant to receive a crown but have been procrastinating) or if you aren't certain whether it's time for your next checkup.
Ask For Help
Having some trouble figuring all of this dental insurance benefit stuff out? While we cannot speak to particular points of coverage for your plan, we can help you figure out what's going on and better understand how it applies to care with our team. Just ask!
Protect Your Teeth And Gums With Care Today!
Use your dental benefits to keep your smile safe, clean, and healthy. To schedule an appointment or initial consultation, call Advanced Dental Concepts in Auburn Hills, MI today at (248) 852-1820.