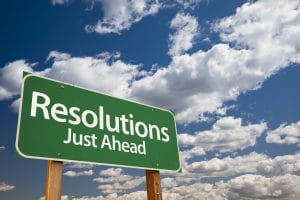 Before we start talking about New Year's resolutions, let's begin by discussing some things that can make 2017 even better. As a result, you'll head right into the New Year with the ability to focus on bigger details, rather than worrying about a pile of issues (such as whether you're keeping your smile clean enough every day). Maybe you want whitening. Perhaps you think you may resolve to consider orthodontics. Don't let something as easy to maintain as dental hygiene get in your way!
Brush Better Now
Why wait? If you aren't brushing correctly at the moment, there's not really any reason to wait until 2018. Instead, you should remember that brushing correctly today is most certainly to your benefit. It's also easy! Keep your oral health safe by doing the following with your dental hygiene:
Brush your smile two times daily
Brush with a soft-bristle brush
Brush with toothpaste (a pea size amount) that contains fluoride
Brush until you've been doing so for two minutes (each time)
Floss Daily Today And Every Day
You're going to want to start flossing right now if you haven't been. The longer you wait, the more tartar develops and the more bacteria accumulate between teeth and possibly under your gumline. Don't promote tooth and gum damage because you're waiting to make changes in 2018. Improve your dental hygiene right now!
Brush The Stuff You're Skipping
Ask yourself if you're actually doing a thorough job with your smile or if you're cutting corners. If your answer is that you're just rushing through it and skipping stuff, then it's time to make things better. You're already brushing, so might as well do it correctly! Brush all teeth surfaces (the ones that face your tongue, too!) and your tongue.
Improve Dental Hygiene ASAP With Our Tips
Know you are in need of a refresh with your dental hygiene but not sure where to start? Let us know! To schedule an appointment or initial consultation, call Advanced Dental Concepts in Auburn Hills, MI today at (248) 852-1820.