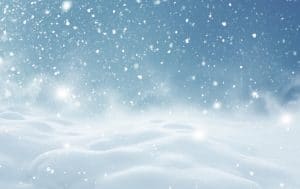 As you might have noticed, we've got a very serious snow situation happening. As the snowflakes fall, the city of Auburn Hills has declared a snow emergency! What's that mean? Well, to your kids it means some super cozy, fun times and the chance to build snowmen. To you, it means there are a few things to keep in mind.
When Did This Occur?
Our community was officially declared as being in a snow emergency as of today, Wednesday, December 13th, 2017 at 2pm. Sit tight for further announcements.
What Should I Do?
Bundle up and stay warm! It looks like a beautiful winter wonderland out there but remember with the beauty, the fact that it's an emergency situation means it might be time for hot cocoa, rather than spending too much time outdoors. It also means our community workers need to clear our streets. Remember these details:
Bring your cars in from the street if you're in a neighborhood, so the streets can be cleared
Keep your vehicle off of Auburn Road (or it may be towed)
Absolutely avoid driving anywhere if you can
How To Make Things Fun
Yep, you're stuck indoors for now! However, that doesn't mean you can't enjoy yourself. Take this opportunity to relax, make dinner, play board games with the family, start a fire in the fireplace, and indulge in some warm drinks. Of course, you may also wish to check in on elderly neighbors to ensure they are safe and warm.
Protect Your Smile This Winter When The Snow Clears!
Let us know what you need for your smile health, so we can see you when the streets are clear! To schedule an appointment or initial consultation, call Advanced Dental Concepts in Auburn Hills, MI today at (248) 852-1820.