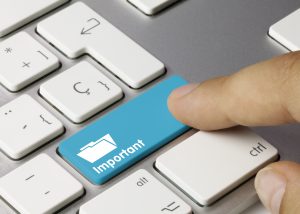 There are things you probably don't know if you have never talked with our team about dental bridges before. However, when the main topic of your daily life is figuring out how you're going to go about replacing teeth that are missing or that you are going to have extracted, getting to know more about prosthetic solutions is key! So, before you figure you'll just pick something at random, realize that finding out about bridges in Auburn Hills, MI is a fantastic choice because they offer a unique set of improvements. Deciding whether a bridge will work for you is a solid first step toward finding the right answers for yourself!
Detail 1: They Can't Do Everything
Dental bridges cannot do everything when it comes to missing teeth. They can help with particular problems. This is not a drawback! It's simply something worth noting. Either it will work for your type of loss or it will not. Let's talk about the details (they're very simple). First, if you want a bridge, remember that they can help you with up to three missing teeth but no more than that. Next, consider the fact that a bridge can only help if you're missing just one tooth or two to three teeth that are aligned in a row.
Detail 2: They Are Fixed (Unlike Dentures)
Remember that there are removable prosthetics like dentures that you place in your mouth, take out of your mouth, etc., as you feel like it. Then, there are fixed prosthetics. These include replacements that stay put. A dental bridge is fixed. It's bonded onto your natural teeth, so it doesn't budge.
Detail 3: Considering It Is Easy
Come in to see our team to discuss dental bridges and whether this prosthetic may provide you with what you want for your smile. You hear us say "come see us" quite frequently because this is the most streamlined way to get answers, to figure out what you'd like to do for yourself, to feel good about the information you have, and to then go ahead with your decision and treatment!
See Us About Bridges If You Would Like More Information
If you'd like more information about dental bridges, then all you've got to do is set up a visit with our team! To learn more, schedule an appointment or initial consultation by calling Advanced Dental Concepts in Auburn Hills, MI today at (248) 852-1820.