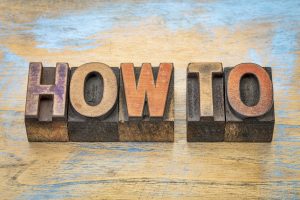 Yes, of course you want dental care! Of course you want your smile to look its best, to feel wonderful, and to be in exceptional health. However, thanks to what can become a very busy life and feeling like you don't always have the time you need in a day, you may discover that tending to your smile often feels too inconvenient. Sure, you can squeeze in your dental checkups and cleanings with us. However, when you need to fix something, align your smile, or you dream about enjoying a much more beautiful grin, you just shrink away, assuming you don't have time. Guess again! Learn about surprisingly quick treatments you can receive from our Auburn Hills, MI team.
Shift Your Teeth Very Quickly!
If you really wish you could align your smile but you figure you just don't have the time or patience, we would like you to bring up Fastbraces the next time you come in to see our team for your dental cleaning and checkup. They're similar to traditional braces. However, the difference is that they can significantly cut the duration of your treatment time (think a few months instead of a couple years) if it turns out they will work for your type of misalignment and your needs. Fortunately, they work for many smiles, so before you assume they're not for you or you're out of options, learn more by asking!
Transform Your Smile In A Blink!
We meet with so many patients who feel so hopeful for the appearance of their smiles but who also realize their schedules are probably too busy to come in for the multiple cosmetic dental care treatments they assume they will need. If this speaks to you, what you may be overlooking is the fact that we provide porcelain veneers. What are they? Well, they're individual, slim ceramic shells personalized to your smile improvement dreams. We bond them to visible tooth surfaces, thereby completely transforming the appearance of your grin!
Crown A Tooth Just Like That!
Oh no! You need a dental crown but just thinking about the multiple weeks and multiple visits it might take to you to reach your finish line makes you cringe. Good news: We know that in all areas of care, restorative dental care included, patients need convenience. This is why we offer CEREC crowns, which you may be able to receive in just one visit (digital impressions included!).
Treat Your Smile Quickly
When you are short on time but you've got big dreams and needs for your smile, don't assume you're without options. Instead, always talk with us about the treatment that will best suit your smile and your schedule! To learn more, schedule an appointment or initial consultation by calling Advanced Dental Concepts in Auburn Hills, MI today at (248) 852-1820.