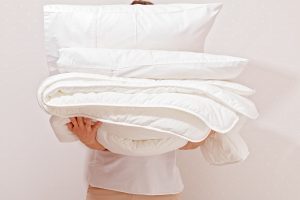 Do you have teens who are showing lots of interest in helping out around the house? Maybe you have older teens ready to head off to college and they could really use a quick review of all of the essentials that can help them succeed when they're away from home! If your kids love a community event, then you might want to tip them off to the upcoming Adulting 101: Laundry and Linens session in our Auburn Hills, MI community! They'll gather up lots of new knowledge and might even be able to show you something new!
About The Event
Do your kids need a little bit of help getting the facts and methods of laundry and linen care down pat? If so, this is a fantastic way for them to pick up the details, tips, and tricks that are so important for making life easy! From how to wash clothes and linens, dry clothes and linens, fold everything, which products to use, how to use laundry equipment, and more, your teens will learn all about it!
Event Location
Your teens may meet up with other community teenagers for this informative event by heading to the Auburn Hills Public Library, located at:
3400 E Seyburn Dr
Auburn Hills, MI 48326
Event Date And Time
This Adulting 101 event will take place on May 6th, 2019 from 7:30pm to 8:30pm.
Event Admission
Free!
Invite List
Teens 15 years of age and older are invited to participate.
Event Contact Info
For more information about the upcoming Adulting 101 event, you may contact the library at (248) 370-9466!
Promote Teeth And Gum Health
Follow through on your goal of promoting the health of your teeth and gums, when you remember to do your best with home smile care practices and by coming in for twice-annual dental cleanings and checkups. To learn more, schedule an appointment or initial consultation by calling Advanced Dental Concepts in Auburn Hills, MI today at (248) 852-1820.