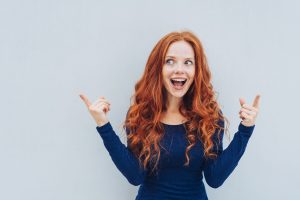 There are probably a few benefits of coming in for dental cleanings with our Auburn Hills, MI team that you're not noticing. That's okay! Of course, we know that you think of your preventive dental visits with us as essential and part of your twice-annual routine, so if you're not picking up on every last advantage, we get it. However, since showing up for cleanings really is quite powerful, we would like to share some of those oft-overlooked benefits that can make you feel even prouder of your efforts in smile protection!
#1: Tartar Removal (You Always Need It)
You might not realize that every time you come in for a dental cleaning, we're removing plaque that you're missing. We are also removing a bit of tartar that has developed. You may not realize that that is what's going on during part of your cleaning because, if you take good care of your smile, you may figure that your teeth are immaculate! Now you know: Everyone misses little bits and a bit of tartar always forms, which we can easily remove for you (even though it's something you cannot remove for yourself). The result is that avoiding decay and more becomes much easier!
#2: An Informal Smile Report Card
You might not really have every thought of it this way but when you visit us for your dental cleanings, we tend to talk with you about your smile as we clean and once we're through. It's sort of like getting an information smile report card! Or, why not think of it as a progress report? We can let you know how you're doing with your brushing and flossing and offer pointers along the way, because as we clean, we can tell where you're succeeding and where you might be having just a tiny bit of trouble. With your new information, you can improve and take even better care of your grin.
#3: Time To Ask Any Dental Hygiene Question
What types of dental hygiene questions do you have? Are they all about products and what you should be choosing to take excellent care of your oral health? Or, are they more about technique or sensations you're experiencing when you brush and floss? Whatever they are, remember that when you see us for a dental cleaning, it's a good time to ask us this type of stuff! We have a clear understanding of your oral health and can easily respond with answers that apply to you.
Set Up Consistent Dental Cleanings
Remember to pay attention to the date, so you are keeping up with the dental cleanings you need to schedule for yourself (and any family members), every six months. See our team soon to keep your smile safe. To learn more, schedule an appointment or initial consultation by calling Advanced Dental Concepts in Auburn Hills, MI today at (248) 852-1820.