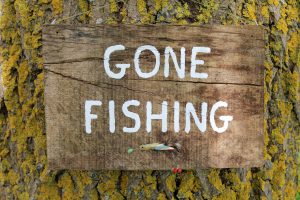 Are your kiddos eager to go fishing? Is it something they talk about frequently and now that summer is nearly underway, you've been looking for a good way to introduce them to (or continue a tradition of) enjoying this nostalgic experience? Let your kiddos enjoy some moments away from screens, the internet, and more, as they connect with nature with the upcoming River Day Fishing Derby in our Auburn Hills, TX community!
What Is This All About?
The River Day Fishing Derby 2019 gives your kids the opportunity to go fishing! Of course, this isn't just any old fishing experience. It's a contest! Children will try their hand at winning, they'll have the chance to win something through the raffle, and everyone gets a free themed tee! What could be cooler?
Who Is Included?
This one is for teens and kiddos through 16 years of age!
When Is It Happening?
The derby will be happening at 8am on Saturday, June 8th, 2019! Don't miss it!
Where Will It Be?
Join in at Riverside Park on the Clinton River. The address follows:
3311 Squirrel Ct
Auburn Hills, MI 48326
How Much Does It Cost?
Nothing! It is free!
Can I Ask Some Questions?
Want to ask a question about this fishing contest? Call 248-370-9400.
Protect Your Family's Smile Health
Stick to your usual routine of visiting us for dental cleanings and checkups every six months, so you're right on track with the care you and your family require! Have questions? Just give our team a call! To learn more, schedule an appointment or initial consultation by calling Advanced Dental Concepts in Auburn Hills, MI today at (248) 852-1820.