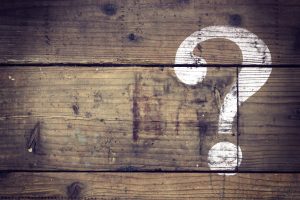 If you have heard that it's possible to receive a dental crown in one visit, we are happy to let you know that you're not imagining things. This is absolutely true and it's a dental care treatment that we refer to as a CEREC crown (though you may hear it referred to as a same-day crown or one-visit crown). In any case, you really can receive this complete restoration with us with exceptional efficiency and speed, so why not become more familiar with the details of the how, the why, and more? Remember, if you think you may require a crown for a tooth, all you have to do is schedule a visit with our Auburn Hills, MI team.
Traditional Crowns Require More Time
Did you know that traditional, lab-crafted dental crowns can take a couple weeks from start to finish? They generally require impressions of your tooth, which will be sent to a lab, where the crown will be made. Then, the crown will be sent from the lab back to the dental practice, when the patient is called upon arrival. The patient will then come back in for the placement of that crown. As you can tell, this takes a bit of time. Fortunately, we offer CEREC crowns for a quicker experience.
CEREC Means An All-In-One Visit
We are happy to report to you the one-visit crowns we offer at our practice provide you with the utmost in convenience. You won't be receiving a crown that's going to take weeks from start to finish. Instead, when you choose a CEREC crown, you'll end up with a dental crown on the very day that you discover you need one! You'll have an all-in-one visit, often from diagnosis to the placement of your crown. Now that's some impressive streamlining!
The Technology Means On-Site Crown Creation
So, how does this work, you wonder? Well, CEREC crowns rely on advanced technology that includes digital impressions of your teeth, special software that allows us to craft the blueprints for your crown, and then the creation of that crown, as the prosthetic milled on site! It all happens in one location: Our practice!
Restorative (And Cosmetic) Care Made Simple
So, why do you need a dental crown? If it's to restore a damaged tooth, then a CEREC crown will let you get back to much better oral health almost in an instant. Need to address a seriously esthetically damaged tooth? No problem. This type of crown is easily placed, when you need intense cosmetic improvements, too!
See Us For A Convenient CEREC Crown
Learn more about CEREC dental crowns, that you may receive in just one visit, when you visit our practice for restorative care. Feel free to ask us any questions you have, so you become familiar with the benefits! To learn more, schedule an appointment or initial consultation by calling Advanced Dental Concepts in Auburn Hills, MI today at (248) 852-1820.