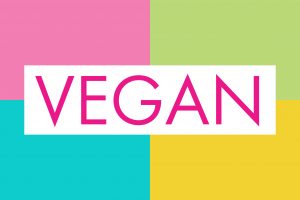 Love the idea of going vegan or even incorporating a vegan meal or two into your usual rotation? Also doing what you can to avoid gluten? Finding that this works wonders for your body but isn't doing much for your taste buds? Haven't even made it that far yet because this is some truly brand new territory for you? Great news. The upcoming Cooking Class: Vegan Made Delicious event in our Auburn Hills, MI community will help you hit the ground running with your current hope to master some gluten-free, vegan cooking!
What's This Class All About?
Cut out the gluten, say goodbye to dairy, skip the animal protein: This class is going to offer you some easy-to-do, delicious options for vegan (and gluten-free) meals, snacks, desserts, and more. Gather up tips, figure out how to cook with the appliances you have at home, and get going with some introductory recipes!
Where Is It Happening?
The class is going to take place at the Auburn Hills Community Center, located at:
1827 N Squirrel Rd
Auburn Hills, MI 48326
When Will It Take Place?
Join in the culinary excitement on October 24th, 2019 from 6pm to 8pm.
How Much Does It Cost?
The fee for this delicious vegan experience is $45 per resident or $50 per non-resident. Remember to register by visiting the community center or by doing so online!
Who May Attend?
This event is for individuals 18 years of age and up!
Who May I Call?
You may call the community center at 248-370-9353 with any questions you may have.
Make Time For Smile Care
Remember that making time for smile care is so easy and so very beneficial for your oral health! Follow through with practicing your dental hygiene at home every single day, as directed, and see us for visits! To learn more, schedule an appointment or initial consultation by calling Advanced Dental Concepts in Auburn Hills, MI today at (248) 852-1820.