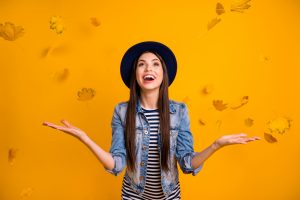 There are lots of fall topics you may really love talking about. New recipes for autumn that give you that nostalgic feeling, the fact that you get to bundle up in sweaters and sit fireside again, plans for Thanksgiving and beyond, and more! While dental insurance benefits have probably not made that list of oh-so-lux thoughts about this enjoyable season, our Auburn Hills, MI team thinks you may be surprised by just how beneficial it will be to your oral health (and keeping your stress levels to a minimum) to add this topic in. Spend just a bit of time reviewing coverage particulars, so you can feel secure about your grin, as you get back to all of those seasonal indulgences!
Do You Know What Your Coverage Includes?
Can you recall (on the spot) the type of coverage and the specifics that come with your dental insurance? Are you certain about the benefits you have used, those that you have not yet utilized, and whether your benefits end and begin again in the new year (or if you happen to have those that roll over into the new year)? Hint: They usually start over once the year is through. If you don't have all of the answers, then now is certainly a good time to take a closer look and to apply those benefits that remain, should you need or want to!
Do You Have Questions For Us?
Do you have questions for our team about the care that you have received this year, because you aren't really sure what's missing for your annual prevention, the restorative treatments that you really need to set up ASAP, and more? Remember, we can always remind you when you call us about what's on the list for your oral health treatments at the moment (and we can schedule them for you, too!). Have questions about the insurance we accept, costs, and payment details? Again, just call us!
Do You Have Questions For Your Insurance Provider?
Now, do you have specific questions about the dental insurance that you have, the coverage it provides, and the details of your benefits? If so, then we cannot answer questions about your plan. Instead, we encourage you to call your provider, as this is where you will gain every last answer about how you can apply coverage from your insurance to the dental care you seek from our practice!
Set Up End Of Year Care With Us!
Remember to make full use of the dental insurance benefits you have been paying for, so you don't end up missing out on essential smile care, when your coverage starts fresh in the new year! To learn more, schedule an appointment or initial consultation by calling Advanced Dental Concepts in Auburn Hills, MI today at (248) 852-1820.