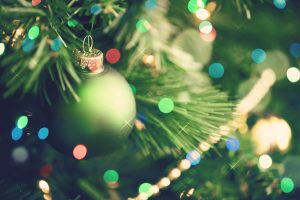 Ho, ho, ho and happy holidays! While Christmas may still seem far off, it's actually heading our way quite quickly! To get the merriness of this season kicked off with a bright, twinkling display and some nostalgic fun, you won't want to miss out on our Auburn Hills, MI annual Christmas Tree Lighting event for 2019! So, get your gloves out, find your favorite holiday sweater, and gather up the family for a cozy evening!
What Is This Event?
It's the Christmas Tree Lighting ceremony, of course, which means so many things. First, you'll look on as Mr. and Mrs. Claus get a little help from our Mayor in lighting up our town's tree! It's a spectacle to behold, as the glittering lights signify the start of this very festive season. Don't expect the fun to end there, though! Enjoy a relaxing carriage ride throughout the downtown or take a moment at the Den to warm up by the fire and rest your feet!
When Is The Event?
The ceremony will take place on December 6th, 2019 from 6pm to 8pm.
Where Is It Happening?
The event is taking place in our downtown Auburn Hills community.
Who Is Invited?
Everyone!
How May I Find Out More?
To learn more, simply call 248-370-9400.
Enjoy Family Smile Care With Us
Take your smile care to the next level by remembering to visit our team once every six months! Bring yourself and all of your family members in for the long-term success of your oral health through professional care. To learn more, schedule an appointment or initial consultation by calling Advanced Dental Concepts in Auburn Hills, MI today at (248) 852-1820.