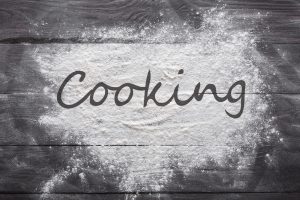 What are the flavors, aromas, and textures that appeal most to you, when it comes to Asian cuisine? Whether you can list them off one after another or there's just something about Asian food that puts a smile on your face but that you cannot quite explain, you'll be thrilled about the upcoming event in our Auburn Hills, MI community (especially if you've always wanted to cook this type of cuisine but you've never known where to begin). Yep, as you likely guessed, it's a cooking class! So, don't miss out on An Asian Cooking Experience.
What Is This?
The community cooking class is your portal to a world that is infused with the scents, tastes, spices, and an approach to cooking that comes from the style of Asian cuisine. With fresh ingredients, new recipes to learn, and fun instruction, you will have the chance to learn in a group setting how to make a variety of classic dishes, from sushi to miso soup.
When Is It?
The event, An Asian Cooking Experience, will be taking place on November 9th, 2019 from 10am to 12noon.
Where Is It?
Join other cooking enthusiasts at the Auburn Hills Community Center, which is located at the following, easy to find address:
1827 N Squirrel Rd
Auburn Hills, MI 4832
How Much Is It?
Participation requires a per-person fee of $45 for residents (or $50 for non-residents). Remember to register online or by visiting the community center.
Who May Attend?
Individuals of all ages may attend and participate. However, keep in mind that the event is geared for paired teams of those 16 years of age and older.
How May I Learn More?
To find out anything else you'd like to learn, call 248-370-9353 for additional details.
Enjoy The Smile Care You And Your Family Deserve
Remember that scheduling dental checkups and cleanings, keeping your smile up-to-date with any required restorative care, and adhering to our advice will help you maintain a very healthy smile! See us soon! To learn more, schedule an appointment or initial consultation by calling Advanced Dental Concepts in Auburn Hills, MI today at (248) 852-1820.