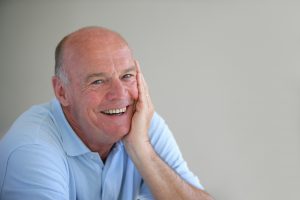 Prosthetic dental treatments allow you to regain what tooth loss takes away from you. Prosthetic dentistry includes several different options that can be used to address varying degrees of tooth loss. Losing permanent teeth produces challenges and discomfort, but prosthetics allow you to smile and eat food like you did before tooth loss. Knowing your prosthetic dental options can put you in a better position if you should suffer tooth loss. The sooner you address the condition with prosthetic dentistry, the sooner you'll be back to enjoying social and personal situations in life.
Why You Should Address Tooth Loss Quickly
The appearance of your teeth influences your self-perception. Missing teeth can cause you to feel self-conscious. In turn, this may make you more reclusive in social settings. You may avoid smiling and putting yourself out there because you don't like the way your teeth look. Dental prosthetics allow you to feel confident in your smile again. A replacement tooth option can also stabilize your bite, prevent infection, and hold your teeth in alignment. This is why you should explore prosthetic options as soon as you can following tooth loss.
Prosthetic Dental Options for Every Tooth Loss Case
Your dentist can provide you with a number of prosthetic options. Each dental prosthetic can be customized to your specific needs, and each treatment option has optimal uses. A dental implant will effectively replace a single missing tooth. Implants are strong and durable, recreating the root structure of a natural tooth. Dental bridges are used to replace a sequence of missing teeth. The bridge utilizes the healthy teeth on both ends of your missing teeth for stability. Dentures and partial dentures can replace teeth in extensive cases of tooth loss.
How to Get Your Teeth Replaced After Tooth Loss
Choosing the right dental prosthetic is a matter of working with your dentist. Tooth loss may feel intimidating or embarrassing, but visiting your dentist is the best thing you can do. Your dentist will evaluate your tooth loss situation, determine what type of treatment is best for you, and recommend next steps. In some cases, you may need restorative treatment to remove infection before you can recieve your dental prosthetic. After your dentist deems your teeth and other oral tissues healthy enough, they will begin the process of fabricating your dental prosthetic.
Prosthetic Dentistry Treatment from Advanced Dental Concepts
Tooth loss creates difficulties in every case. Don't let the present difficulties impact your long-term oral health. At Advanced Dental Concepts, we use state-of-the-art technology to create customized, lifelike tooth replacements for your missing teeth. Learn more about your dental prosthetic options by calling the Advanced Dental Concepts office in Auburn Hills, MI today at (248) 852-1820.