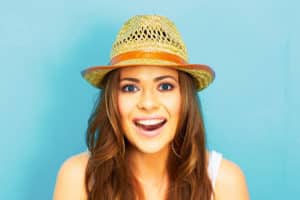 What will it take to bring relief after you have developed a serious cavity? When tooth decay has become painful, it usually means that the problem has infiltrated your pulp, the tooth's center. This is where its nerves are contained. All cavities great and small will require restorative work from your dentist. The first step will involve your dentist completely removing the infected material, including within your tooth's pulp. Your tooth will need a dental crown after an involved restoration. When your dentist has CEREC technology, you can have your permanent crown placed on your tooth the day it is treated. This eliminates the period where you are dependent on a temporary crown.
Dental Crowns Made With CEREC Technology
CEREC technology enables your dentist to break from the traditional two-visit process of placing a crown. The use of CAD/CAM technology means your dentist can have your tooth measured for your crown, then have it produced through an on-site milling machine. The crown is made from porcelain, a lifelike material that is still strong enough for the tasks required of your tooth.
Paying Attention To The Condition Of Your Restorations
The right care can sustain your crown for many years. If you have an older crown that needs to be replaced, or if you are unhappy with the state of a crown's condition or appearance (metal crowns, while durable, can be visually distracting), talk to your dentist. If it is deemed necessary, you can receive a new restoration – one that only takes one visit for you to receive. Your dentist will also examine all of your restorations in the course of a regular dental checkup.