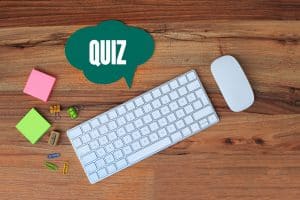 Restorative dental care is meant to restore a vulnerable tooth to good condition. If your dentist observes a smaller cavity during a checkup, they can restore the tooth by removing it, and using a dental filling to address that loss of dental material. Unfortunately, some cavities will not be caught in time for your dentist to use a filling. Other issues, like physical harm, can also demand more care than a filling offers. For superior support, you can have a tooth protected by a dental crown. Thanks to CEREC technology, it is possible for your dentist to fit a permanent ceramic crown on your tooth in a single visit.
Questions:
True Or False: A dental crown can operate like a dental prosthetic, as your dentist can place on on your dental implant.
True Or False: A dental crown is only used for injured teeth – you will never have a dental crown after a cavity treatment.
True Or False: A ceramic crown offers support for your vulnerable tooth, but it has an unnatural appearance that will make it obvious you have had dental work done.
Answers:
True! After you receive a dental implant, your dentist can use a dental crown to serve as your prosthetic.
False! A smaller cavity can be treated with a dental filling, but in some cases, tooth decay will be too advanced for a filling to offer adequate protection. In these situations, your dentist can turn to a crown.
False! One benefit of using ceramic to craft a crown is that your restoration will have a natural look, and will not disturb your appearance.