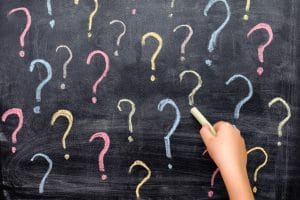 We know that figuring out fluoride can be a tricky topic. You hear some really wonderful things about it. You hear from us that it's important. Then, you hear from other sources that you should beware. How's a person supposed to make the right decision when this is the situation? Well, if we have anything to say about it: Receive the facts from our team regarding fluoride and oral health for your family. Then, you'll see why it's safe, essential, and how it helps.
Questions and Answers
Question: I've heard that it's a bad idea to only drink bottled water because teeth need fluoride (which is found in community water). Is this true?
Answer: This is true for children, who require additional fluoride as teeth develop. However, adults may receive an adequate amount of this mineral from toothpaste and other dental hygiene products. Unsure? See us for a visit.
Question: I keep hearing that fluoride is good for oral health but that it is considered extremely dangerous for overall health. If this is true, should I avoid it?
Answer: Your family should continue using fluoride! It is essential for the smile of each and every family member. However, you should not eat it in concentrated amounts, which means don't eat your toothpaste or drink your mouthwash. These actions could make you sick. Using fluoride (and drinking it in your local water supply) is perfectly safe.
Question: Should I bring my child in for fluoride treatments? How do I know whether this is important for my kid's oral health?
Answer: This is usually beneficial for children because it provides extra strengthening to developing teeth. The only way to know is to schedule every-six-months checkups and cleanings with us for your children (and yourself, too). We'll tell you just what your family needs!
Protect Your Family's Oral Health With Our Preventive Care
Come in as suggested (two times a year) for cleanings and checkups, so you receive the professional preventive care and information you need with ease. To learn more, schedule an appointment or initial consultation by calling Advanced Dental Concepts in Auburn Hills, MI today at (248) 852-1820.