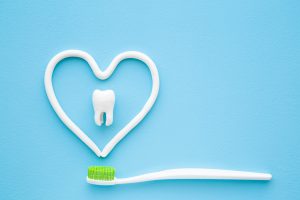 In last week's blog, we discussed the dangers and concerns that arise from oral cancer, as well as how it can affect anyone of any age. Indeed, our smiles endure a significant amount of wear over the years from an even larger list of threats, and it is up to us to make sure our health is in tip-top condition. This also means taking the initiative to get a head start on excellent care, even at a young age. In today's blog, your Auburn Hills, MI dentist takes a look at the importance of children's dentistry and how an active routine can lead to a healthy smile for life.
Starting Care Early
From the moment we gain our first tooth and throughout life, we are constantly caring for our smiles. In fact, the number of concerns out there that pose a threat to our oral health, function, structure, and even appearance is far too vast to count. Because of this, it is imperative that we maintain a well-rounded and involved preventive care routine in order to preserve our natural teeth.
A common question that tends to arise when it comes to maintaining our health includes "when should we start?" In reality, the sooner your little one becomes excited about his or her oral health, the better his or her chances are of maintaining a healthy grin for life. In fact, our team recommends bringing your little one at the appearance of a first tooth, by his or her first birthday, or whichever comes first. The initial visit is to help familiarize your child with our environment and team so that subsequent visits may be calmer.
A Well-Rounded Routine
In addition to starting early, you will want to ensure that your family's preventive care routine is well-rounded. This involves striking a healthy balance of proper brushing and flossing at home, attending checkups once every six months to ensure appropriate development, and also paying mind to the negative effects that certain foods and beverages may have on growing smiles. For more information about this process, please reach out to our team today to learn more.
Additional Treatment for Added Strength
The next time your child comes in for his or her dental visit, make sure to ask their dentist about additional treatments to help strengthen their teeth. This can include a fluoride treatment which helps build up the weakened spots of enamel, or a dental sealant, which protects the back molars from oral bacteria that cause cavities. While a well-rounded routine is the best line of defense, sometimes tiny grins can use a little boost.
Schedule Your Appointment
Contact Advanced Dental Concepts in Auburn Hills, MI by calling 248-852-1820 to learn more about the importance of children's preventive care or to schedule your family's next appointment with our team.