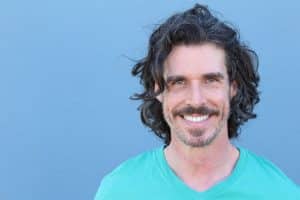 Depending on where it has occurred, you may not see the presence of a gap in your smile where tooth loss has occurred. However, people who have a missing tooth, or missing teeth, can run into routine frustrations if they do not address this matter. Your ability to bite and chew can be negatively affected, and the changes you have to make can agitate your jaw joints. Eventually, those adjustments (and possible adjustments to how you speak) can lead to TMJ dysfunction. You also have to worry about the health of your jawbone, as you can suffer a deterioration of your jaw because of tooth loss. Using a dental implant to support a dental prosthetic can help you eliminate these issues, and have a healthy, complete smile again.
Fully Address Complications From Tooth Loss With A Dental Implant
Using a dental implant to support a prosthetic means enjoying superior care. Your implant can act as a sort of prosthetic tooth root in some ways. The post will anchor your restoration to your jaw, and offer significant stability. You also have stimulation from the implant, stimulation that was once provided by your tooth root. That stimulation is key to preventing jawbone resorption, the loss of bone that can occur after tooth loss.
What If My Dentist Has Concerns About My Receiving An Implant?
Jawbone resorption can be prevented with a dental implant. Unfortunately, if it has already occurred, it may interfere with your candidacy. Your dentist can talk to you about addressing the problem of insufficient jaw support if it is a concern. If this, or any other issue, makes placement impossible, you should know that you can still have a permanently secured prosthetic when you receive a dental bridge.
Receiving A Dental Implant Can Stop Tooth Loss From Interfering With Your Daily Life!
A dental implant offers advanced support for your dental prosthetic. The implant, which acts like a sort of artificial tooth root, can offer expert stability, and help keep your jaw in good condition. To learn more about what sets us apart from the rest, or to schedule an appointment or initial consultation, call Advanced Dental Concepts in Auburn Hills, MI today at (248) 852-1820. We focus on educating patients so they can make informed decisions about their dental treatment, rather than simply offering limited treatment options. You can also fill out our patient forms online.