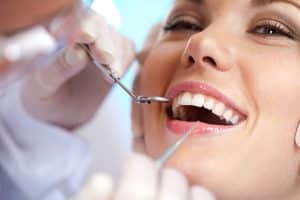 You might know that gum disease is something you should avoid, but did you know that failure to prevent it is one of the leading causes of adult tooth loss? This isn't because gum disease is difficult to prevent; on the contrary, with regularly good hygiene and preventive visits to your dentist, you can largely stop the bacteria that cause it from gathering. However, many people can slip up in their hygiene routines without realizing it, or do things that compromise their gum health in spite of good hygiene and dental care. Fortunately, these tips can help you prevent gum disease, or at least stop it from progressing if it has already developed.
Brush and floss along your gum line.
Gum disease is caused by excessive oral bacteria infecting your gum tissues, which results when you don't effectively control bacteria buildup. When you brush and floss (which you should do at least twice every day), be sure to pay close attention to removing the bacteria from along your gum line.
Don't smoke or chew tobacco.
The dangers of tobacco to your overall health are common knowledge. After all, tobacco use is the leading cause of lung and oral cancers. It is also a significant risk factor in the formation of gum disease. Tobacco and tobacco smoke contain hundreds of harmful chemicals that cause cancer and interfere with your oral tissues' ability to heal.
Don't ignore the warning signs.
For many patients, the beginning signs of gum disease don't seem too severe. Slight inflammation and redness, even occasional bleeding, can seem insignificant because there is typically little or no discomfort at first. Ignoring these warning signs is the main factor in why patients who take care of their smiles can still develop gum disease.
Learn More About How to Prevent Gum Disease
While gum disease may be one of the most common dental concerns, you can successfully protect your smile by preventing it from developing. To learn more, schedule an appointment or initial consultation by calling Advanced Dental Concepts in Auburn Hills, MI today at (248) 852-1820.