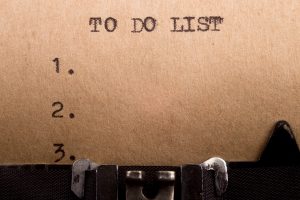 There may be a moment during which you think to yourself, "You know what? I think Invisalign treatment is just what I need!" While you may feel quite certain about this on an intuitive level, that doesn't really mean that you know on a factual level, which may cause you to pause for a moment. Since it's good to talk with our Auburn Hills, MI team about any and all treatments you're considering (and since there may be a bit of preparation you need to consider before it's time for aligner trays), we encourage you to think about some first steps to take. Not to worry: They're nice and simple.
#1: Come In, Talk With Us, Learn More
If you think, as you learn a little bit about Invisalign treatment, that it's probably for you, we have a suggestion: Come in! Call us up to schedule a visit. Meet with our team. There are some things you know about this option for aligning your smile that you like. There happen to be many more details for you to learn about from us! So, take the time to receive a full introduction from us, as you discover more about your potential candidacy.
#2: Address Anything We Suggest
Maybe you meet with us and while we think your smile will certainly respond well to Invisalign treatment, we tell you that you need to address some things first. Perhaps you have gingivitis that requires care. Maybe you have a couple cavities and you need fillings before it's time to begin your alignment process. Address such particulars and you will then be ready to go with getting your smile into lovely alignment.
#3: Decide When You're Ready To Get Started!
It just takes a decision. Maybe you have a packed month and you'd rather wait a bit. Perhaps you're ready right now and cannot wait to get going because you know the sooner you begin your Invisalign treatment, the sooner you'll see a straight smile in the mirror! When your schedule allows and you feel it's time, call our team and schedule your treatment with us. It's quite simple!
Get Invisalign Started Soon For A Beautifully Straight Smile
If you think you're ready for an aligned smile but you're not sure how to get going, simply give us a call to set up a visit! To learn more, schedule an appointment or initial consultation by calling Advanced Dental Concepts in Auburn Hills, MI today at (248) 852-1820.