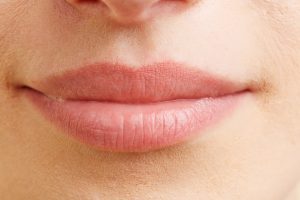 Whether the temps have eased up a bit, you are spending time in the shade, or you feel like summer is wrapping up and have been stocking up on Thanksgiving decorations, one thing is true: The sun is still out, we're still experiencing summer, and your lips could use some extra attention. In fact, you may recognize that they could probably use some extra TLC throughout the entire year, as your face is always receiving sunshine (and there are almost always reasons your delicate tissue is becoming dry, from A/C to central heating and more). Let's talk about lip protection, so you're doing your best to promote complete oral health with our Auburn Hills, MI team.
Apply An SPF On And Around Lips
We often begin mentioning SPF protection for your face and in lip balm throughout the summer months because patients become more active and spend more time outdoors in general. The result? You receive more sun exposure and you require more skin and lip protection! Of course, for any time you spend time outdoors or near a window, this is beneficial for any skin exposed to UV rays!
Don't Forget The Significance Of Lip Treatments
It's very easy to think that you need something serious for your smile when what you really need is to start using a daily lip treatment for lip protection. Offer your tissue some extra moisture and create a barrier, so your lips feel soft and comfortable. Really dealing with cracked and dry skin? Remember that there are all sorts of treatments out there, including intensive repair formulas that you can rely on for overnight soothing and healing.
Don't Ignore Your Lips If Symptoms Arise
Now, if you think that you're noticing some problems with your lips that your lip protection efforts are not helping, don't simply wish for the best or assume you're without help. We are always here to offer you the additional information and care you require! Call us up right away to schedule a dental checkup and we will help you and your lips feel better in no time.
Care For Your Lips With Our Team
Allow our team to provide you with some extra information regarding lip care if you notice that you're having trouble keeping this delicate area moist and comfortable. To learn more, schedule an appointment or initial consultation by calling Advanced Dental Concepts in Auburn Hills, MI today at (248) 852-1820.