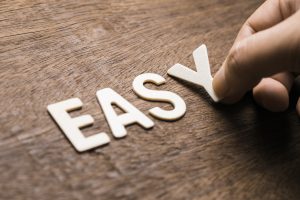 Easy?! You think to yourself. What on earth would make our Auburn Hills, MI team decide to describe a dental extraction as easy, let alone imply that there are multiple reasons that will back this assertion up? Well, while we are aware that you may initially think of the extraction of your tooth as difficult, scary, uncomfortable, and more, the truth is that you are overlooking some very important details! It's actually not the very intense ordeal that you may think that it is! Consider the facts and you will quickly discover that most of your worries can very easily be put to rest!
Your Extraction Is Thoroughly Planned Out
We find that patients are often worried because they assume they're simply showing up for what amounts to an impromptu tooth removal. As you may already realize, your dental extraction is going to come with strategic planning, as we rely on advanced dental technology in the form of digital imaging to guide us. Promoting a very easy and swift removal of your tooth, as we promote your most comfortable visit, is our priority. Remember, we want you to come back again and again, as we guide you through the essential care that your smile needs! You can expect the customized care that each patient deserves!
The Site Will Be Nice And Numb
Another very important details that makes dental extractions extremely easy for you? You will be numb. Remember, when you're coming in for any type of care that is restorative in nature (and even sometime for other types of treatments), we aren't going to begin until we know that you cannot feel what's going on. Local anesthetic is much more magical than you may realize, allowing us to remove a tooth without you feeling much of anything!
We Offer Prosthetics To Replace Teeth That Need It!
Another thing that makes a dental extraction so easy when it comes to your experience? It's not something that's going to leave you feeling like you've been left hanging. Will you have to go through life without a tooth now, you wonder? Nope. Our practice includes a comprehensive listing of prosthetic dentistry treatments that will allow you to enjoy a full smile again very soon, so there's nothing to worry about.
See Our Team For Comfortable Tooth Removal
Don't forget that our team is here to guide you through extractions and restoring your oral health with ease! To learn more, schedule an appointment or initial consultation by calling Advanced Dental Concepts in Auburn Hills, MI today at (248) 852-1820.