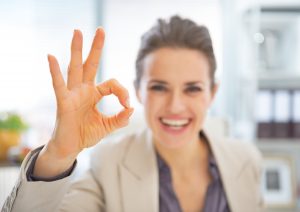 You may have quite a lot of emotions tied up in the existence of tooth decay! Perhaps the thought of no longer belonging to the no-cavity club when you were a child was directly equated with feelings of failure! Maybe you have friends who have told you about dealing with uncomfortable cavities. Though you can have some negative-centered thoughts regarding this particular hygiene-related problem, our Auburn Hills, MI team is happy to report that there's actually no reason to fear decay. Cavities should simply be regarded as something that you prevent from happening or that you quickly treat. Allow us to explain.
They Only Hurt If You Ignore Them
When you are on top of your preventive dental care game, you're seeing our team every six months for checkups and cleanings. When this is the case, you're seeing us frequently enough that if you were to begin developing tooth decay and a cavity were to form, we would find it very early on. So early, in fact, that the chance of you experiencing any type of seriously uncomfortable symptom is incredibly low. Instead, we will find it, inform you, and can then treat it, so your tooth is healthy again. The primary reason cavities ever become painful is that they are overlooked and ignored, which will only happen if you skip visits!
They Are Easy To Prevent And Treat
The good news about cavities is that you don't have to worry or fear them because you can usually prevent them. If not, they are easy to treat. So, in either situation, you're feeling fine and have your dental care under control! Let's explore both of these aspects of tooth decay, so you can recognize you may feel as relaxed as you'd like about your smile:
To prevent cavities, you simply need to keep up with prevention. This means that in addition to the dental visits you enjoy with our team, you also need to brush and floss your smile to remove bacteria-rich plaque!
To treat cavities, you need to receive a diagnosis from our team. Then, we will eradicate the tooth decay by gently clearing away the decayed tissue. Next, we will place a natural-looking, tooth-colored filling, so your tooth looks new and healthy again.
Treat Cavities With Beautiful White Fillings
Whether you need to see us for cavity prevention or require a dental filling, remember that keeping up with your dental care is always to your advantage! To learn more, schedule an appointment or initial consultation by calling Advanced Dental Concepts in Auburn Hills, MI today at (248) 852-1820.