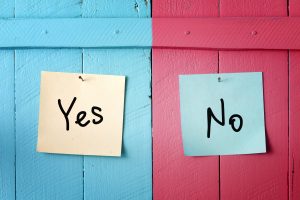 When you find yourself focused on the topic of dental care, there is usually no doubt that a "should I" question is just around the corner. This, of course, makes complete sense! You know that there are certain practices you need to put into place in order to keep your smile on the straight and narrow, feeling healthy, and looking lovely. However, the world of dentistry is so big! At every turn, you realize there's some new detail, product, or fact you're grappling with and, naturally, questions arise. When they do, our Auburn Hills, MI team certainly hopes you will bring them to us! For now, we'll begin with a handful of FAQs!
Should I Switch To A Powered Brush?
Should you stop using the toothbrush you have always used (as in, a manual one that only creates strokes through the use of your muscle movement)? Or, should you keep at it and dismiss your dreams of a powered brush? The short answer is: It is completely up to you! The longer, of course, includes the following details in regard to whether you should switch to electric:
If your hand hurts or brushing is becoming hard for you in a physical sense, then yes.
If you want to try one because it sounds cool, then yes!
If you feel like you should try one but you are perfectly happy with your current dental care approach, then no.
If your gums are having some problems because you cannot stop yourself from brushing with too much pressure, then yes!
If you're still unsure, come in and ask us!
Should I Brush And Floss Even More?
We appreciate patients who want to do their absolute best with their smiles. However, we remind you that you should only brush and floss more frequently if you're not already on track with our guidelines. The foundation for good dental care includes brushing your smile two times each day and flossing your smile once. Beyond this set of suggestions, any more frequently is up to you and is generally only necessary or desired if you have eaten something sugary, carby, or you have food stuck between your teeth.
Should I Ask About Cosmetic Care If My Smile Is Unhealthy?
Of course! Our team always likes to remain updated on your dental care goals. That way, we can help you best maintain a care plan that will help you feel happy about your smile. We can plan not only to schedule your restorative care but to ensure we have your smile improvement dreams on file, too.
Come In For Any And All Dental Questions
When you need the help of a professional dental care team, remember that the best way to approach your needs is to contact our team. We offer cosmetic, preventive, restorative, and prosthetic dental care! To learn more, schedule an appointment or initial consultation by calling Advanced Dental Concepts in Auburn Hills, MI today at (248) 852-1820.