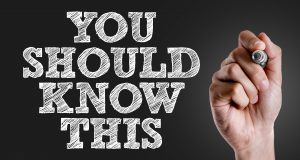 You may not realize you need to learn a lot about smile symptoms until you have some type of experience that includes them. What types of experiences might these be, you ask our Auburn Hills, MI team? Well, first, you may develop obvious changes to your smile health, which leaves you wondering what to make of it all. On the other hand, you may visit us and learn that you have a problem that requires restorative care, only to realize you never noticed a single symptom! While it may seem confusing, you don't need to worry: We're here to explain!
Do They Always Show Up?
The clear cut answer in regard to whether you will always see symptoms related to oral health problems is: No. They will not always show up. They may sometimes show up. There's no way to predict this, either, from issue to issue or from one case to the next. As a result, we want you to remember that you cannot solely rely on the development or lack of symptoms in your smile as a means of monitoring its health.
Is It Easy To Identify Their Cause?
We remind you that in addition to the fact that smile symptoms won't always occur, there's also another factor to consider: When they do show up, their cause is not always easy to identify. So, you may have a toothache, as an example, but not be able to determine whether it's a cavity, an infection, general irritation, the result of a crack, a side effect of bruxism, or otherwise. In short, don't try to diagnose yourself! This is only something that we can identify!
Should I Schedule A Visit For Obvious Changes?
Now that you have a brand new understanding of smile symptoms, your first question may be, what do you do when you do recognize a clear change? The answer is always that you should contact our team to schedule a dental visit. The sooner you do so, the sooner you can receive a diagnosis from us, and the easier it will be to quickly suggest and offer treatment that can solve the problem!
What If There's A Hidden Problem?
If there's a problem you don't know about because there aren't any symptoms, you have a secret solution: Your twice-a-year dental checkups. Don't worry: We provide a very detailed, thorough examination, so we can see, identify, and treat things you don't notice.
Learn About Oral Health Symptoms
Learn more about how to interpret the development of oral health symptoms when you visit our team! Remember that by scheduling a dental checkup every six months, we can monitor changes for you. To learn more, schedule an appointment or initial consultation by calling Advanced Dental Concepts in Auburn Hills, MI today at (248) 852-1820.